What is it?
A fashion trend that is part B
ohemian
and part C
hic
. It is tied to the vintage phenomenon in fashion where the trend was to bring back vintage styles for the modern era. Boho chic combines organic, colorful, detailed, folk-inspired pieces with simple, modern pieces. An example would be wearing a beaded peasant dress with a white tank-top.
The trend is said to have been started by actress Sienna Miller in 2005. She wore bohemian-style clothing in the movie Alfie and continued to sport the garb regularly in London. People began to imitate this style, and fashion designers took notice.
BoHo Chic is flower crowns and crazy stylish patterns. It can be plain or just downright wacky!
Boho Chic isn't however just fashion it can also be decor as seen below.
Note - Boho Gypsy and Boho chic are two different things. Boho Gypsy is more like the stereotypical Gypsy's you see in movies. Where Boho Chic is kinda on the hippie/ B
ohemian
side of things.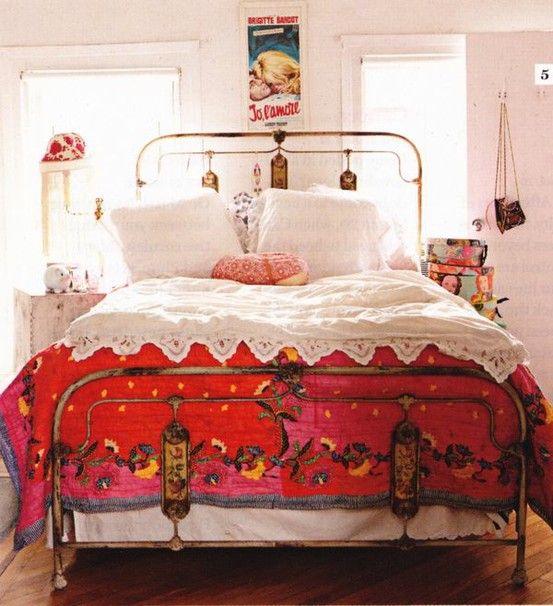 The reason I'm doing this post today is because the fashion style of Boho chic really started to skyrocket in 2006, however it's coming back around and I love it!
~Hugs from Hayley